2010 news archive
Latest Madness News!

17/11/2010
Madness are all set for a busy holiday season this year. In addition to their reissued albums now being available on special edition 10" vinyl from Size 12 Records, their 'Do Not Adjust Your Nut' tour kicks off on November 26th in Blackpool and finishes up in a nutty Christmas bonanza at Earl's Court on December 17th. Special support comes from The Beautiful South's Paul Heaton.
USM are also delighted to announce the digital release of Madness – The Video Collection on itunes. Boasting 23 of classic videos spanning their career to date and for the incredible price of £7.99, it has benefitted from visual remastering, making it the best quality selection of Madness videos available.
Madness themselves are about to release the excellent "Gogglebox" - a collection of 4DVDs boasting 7 hours of footage - from the Liberty Of Norton Folgate film by Julian Temple to the band's 2009 performance at The Hackney Empire and loads more. Check out the content in this clip.
---
Rave on with Shades of Rhythm!

01/10/2010
Doyens of of the UK rave scene, Shades of Rhythm were among the most successful and credible dance acts of the 1990s, one of the few to consistently hit the pop charts during the glory days of hardcore dance music.
They signed to ZTT at the turn of the 90s on the strength of the self-released 12" singles and by the end of 1991 S/O/R were at number 14 in the UK singles chart with the Extacy EP (ZANG 24). Their debut album, Shades (ZTT 11, later reissued as The Album) sold over 50,000 copies and all their records were supported by live appearances at legendary 90s raves, like Technodrome and Fantazia, with audiences often topping 10,000.
As part of our ZTT reissue project, Shades has now been given the Salvo treatment; expanded to well over two hours in length by the addition of rare and previously unreleased tracks and remixes. If you have an interest in cutting edge dance music, you owe it to yourself to experience our Extacy edition of Shades of Rhythm!
---
"The world's most flexible label" celebrated on Salvo!

01/10/2010
One of the most ambitious, influential and succesful independent record labels of all time, Stiff, is celebrated in fine style this month with the release of the 45-track 2CD set, Born Stiff.
Founded by Dave Robinson and Jake Riviera in 1976, Stiff introduced the world to the likes of Elvis Costello, Motörhead, The Damned, Jona Lewie and Madness and was famed for both its extremely eclectic roster and highly creative marketing. Operations wound down (and the label was wound up) in the mid-80s, only for Stiff to reappear in the 21st century and release acclaimed albums by artists such as Chris Difford, Wreckless Eric and Amy Rigby and Henry Priestman.
With its wonderful sounds, beautiful day-glo sleeve (which cannot be acurately reproduced on computer screens, alas), fully-illustrated 28-page booklet and entertaining essay by author and label insider Will Birch, we're extremely proud of Born Stiff. As a measure of one of the UK's greatest record labels, it's a superb package - the most comprehensive overview of all things Stiff outside of Salvo's own critically acclaimed 4CD collection, The Big Stiff Box Set.
---
Salvo's Nazareth reissues nominated for prestigious Classic Rock award!

13/09/2010
Classic Rock, the UK's leading dedicated rock monthly, has included our Nazareth reissue campaign in the shortlist for 'Reissue of the Year' in its prestigious 'Roll of Honour', the ceremony for which will take place on November 10.
The full list of nominees is as follows:
Rolling Stones – Exile On Main St Judas
Priest – British Steel
The Beatles – Reissues
Black Sabbath – The Dio Years
AC/DC – Backtracks
Jimi Hendrix – Reissues
Nazareth – Reissues
King Crimson – In The Court Of The Crimson King
Where the Action Is – La Nuggets 1965-1968
David Bowie – Station To Station
You can register and vote by clicking on this link: http://awards2010.classicrockmagazine.com/
By casting your vote you'll be entered into an exclusive draw to win tickets to Hard Rock Hell where you'll see the likes of Airbourne, Uriah Heap, UFO, Saxon and more play live.
So, If you are fan of our Naz reissues, please vote Nazareth!
---
Salvo's deluxe Propaganda and Art of Noise releases both chart!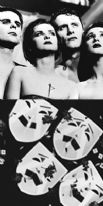 23/07/2010
Down in the Salvo grotto we've been celebrating an unprecedented pair of chart placings this week. At the time of writing both Propaganda's A Secret Wish (deluxe 25th anniversary edition) and Influence, our 2CD Art of Noise retrospective are both sitting comfortably in the Top 150 best-selling albums in the UK (Propaganda entered at No. 36!), a fantastic achievement for catalogue reissues and one that reflects both the the quality of the music and the tremendous job that our Salvo/ZTT production team have done.
Check out the following videos for a taste of the music on offer in these two very special releases.
---
New Nazareth reissues hit the streets

09/06/2010
Salvo's Nazareth reissue programme continues this month with two of the Scottish rockers' finest albums - Expect No Mercy (1977) and No Mean City (1979).
Each has been remastered from the original tapes by Manny Charlton and Tim Turan. What's more, each contains previously unreleased material from the album sessions and, in the case of Expect No Mercy, an entirely unheard version of the album. This "new" version was rejected by the band's US label at the time, but is every bit as good as the album that was released and contains several tracks that haven't seen the light of day until now.
Nazareth hit a peak with these two long players. See the following video performances for further evidence.

---
Sir John Dankworth: Born 20 September 1927; died 6 February 2010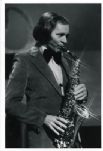 08/02/2010
There are few British musicians who were better known and respected both at home and abroad than Sir John Dankworth, who has passed away at the age of 82 following a truly astonishing career that spanned the best part of seven decades and during which he did his utmost to bring jazz and classical music together, with great success.
In the autumn of 2007, both he and his wife of over 50 years, the singer Cleo Laine, celebrated their 80th birthdays with a critically acclaimed box set - I Hear Music - on Salvo and a concert at The Barbican, during which Sir John was a constant presence on stage, either playing his saxophone or vigorously directing the extraordinary musical ensemble that had come together in their honour.
One of Britain's major jazz (and soundtrack) composers, arrangers and musicians, Dankworth always worked at the top end of the spectrum in both the music that he wrote and with whom he chose to perform; a list that includes everyone from Duke Ellington and Ella Fitzgerald to Craig David! His active musical career, which included many concerts and recordings with his wife, showed few signs of abating in the last years of his life as he remained a major presence on the British jazz scene.
He made his first recordings (on clarinet) in the early 1940s and was a key player in the emergence of "the new jazz" (greatly influenced by the work of Charlie "Bird" Parker) in the UK after the war, forming his own ensemble, The Johnny Dankworth Seven in late 1949.
Cleo Laine became the band's main singer in 1951. With discs like The Very Thought of You, from March 1952, and Easy Living the following year, Cleo Laine and the Johnny Dankworth Seven made a real mark on the British music scene. They worked at venues that ranged from provincial jazz clubs in the back rooms of pubs to the Royal Festival Hall. But from early in the 1950s Cleo also began to make records in her own right, usually with beautifully crafted arrangements by John.
They were married in 1958, around the same time as John diversified into scoring movies and TV shows. Among his best known credits are the theme tune for the TV show Tomorrow's World and the classic 60s movies Modesty Blaise and Darling.
During the following decade their desire to bring jazz to a wider audience led them to found the Wavendon Allmusic Plan at the Allmusic Centre (Allmusic being John's term for what would become popularly known as world music) at their home just outside Milton Keynes; a venue that hosted thousands of musical events over the ensuing years.
In 2006 John (who had been honoured with a CBE in 1974) became the first jazz musician to be knighted. He is survived by Cleo and their children Alec and Jacqui.
---
Salvo starts ZTT reissue programme with 808 State and Buggles

05/01/2010
Founded by Trevor Horn, Jill Sinclair and Paul Morley in 1983, ZTT (Zang Tuum Tumb) enjoyed 45 UK Top 40 hits (fifteen of them Top 10) and produced well regarded and highly successful albums by the likes The Art of Noise, Propaganda, Frankie Goes To Hollywood and 808 State.
Under a new deal Salvo will be following up its acclaimed ZTT box set with reissues of all of the label's classic albums as remastered deluxe editions with rare and previously unreleased bonus tracks, new liner notes and photos. First out of the block are two seminal dance albums from 808 State - 90 and ex:el and the long lost second album by The Buggles, which was essentially a Trevor Horn solo album.
With new "electro"-inspired artists like La Roux and Lady GaGa riding high in the charts there has never been a better time to look back at some of the pioneers of electronic dance music. Watch out for more ZTT releases throughout the year.
In the mean time you can view our 808 State trailer here:  
... and listen to 808 State's main man, Graham Massey, being interviewed by Nemone on BBC 6Music here:    
---