2013 news archive
The Ultimate Musicals Experience

19/11/2013
The Ultimate Musicals Experience - The best selling musicals compilation of the year!
This album is a fantastic 3CD collection, celebrating the best and most successful musicals ever made from classics such as Phantom Of the Opera right through to the latest west end productions like Charlie and The Chocolate Factory.
The album features 60 of the best-loved and most memorable songs, many of which have become hit singles in their own right. The glittering line up of star performers include Michael Ball, Katherine Jenkins, Alfie Boe Elaine Paige, Michael Crawford, Phillip Schofield, Liza Minnelli, Sarah Brightman, John Barrowman, Julie Covington and many more.
See the complete album details
---
Sandie Shaw Receives Honorary Doctorate

25/10/2013
Iconic 60s singer Sandie Shaw has received an Honorary Doctorate from the South East College Of Higher And Further Education for her contribution to music and entertainment. She received the award at a ceremony in Southend on October 22nd.
Sandie is thrilled with the award commenting, `I am so homoured to receive an Honorary Doctorate from my home county of Essex. I love our aspirational spirit and energy and our mix of posh and ordinary, urban and rural.
You can see all Sandie's albums and releases on our Salvo label
here
---
Gilbert O'Sullivan lands National Lottery advert

03/10/2013
Gilbert O'Sullivan's classic 1972 single Ooh-Wakka-Doo-Wakka-Day is the basis of
the new National Lottery advert
The original hit version of the song is available as a digital single and on the expanded version of Back To Front and The Very Best Of Gilbert O'Sullivan.
Click here
for all our Gilbert releases.
And if you fancy recording your own version of the advert there's a £20,000 prize up for grabs in this
competition
---
Official biography of Slade's Don Powell to be published - personal appearances this weekend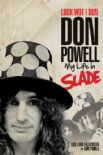 02/10/2013
'Look Wot I Dun', the new biography of Slade drummer Don Powell, written with his friend, journalist Lise Lyng Falkenberg, will be published on October 14.
"This book is not a flimsy biography pieced together in three months by a ghost writer " says Lise. "It is a thorough account of Don's life, not just as a Slade drummer, but as a person who has had to overcome huge obstacles in his life in order to get to where he is today. The book is based on more than 50 hours of interviews with Don as well as 20 years of diaries and interviews with and contributions from 28 of Don's friends, colleagues and family members".
PRE-PUBLICATION BOOK SIGNINGS & CHARITY TEA EVENT
Don has announced two early book signings, together with a charity "Tea with Don Powell" event
•Book signing - Waterstones, Wolverhampton - Friday 4 October at midday to 1pm
•"Tea with Don Powell" event - Connaught Hotel, Wolverhampton - Friday 4 October 3pm onwards
•Book signing - Waterstones, Walsall - Saturday 5 October at midday to 1pm
BOOK SIGNING AT WATERSTONES, WOLVERHAMPTON
The first book signing will be take place on Friday 4 October 2013 at Waterstones, 13-15 Victoria Street, Wolverhampton, WV1 3NP at midday til 1pm (shop telephone number 0843 290 8701). This signing will be an early opportunity to purchase Don's book. Don will be accompanied by Lise.
CHARITY "TEA WITH DON POWELL"
There will also be a totally separate event. It's a question and answer session later that day in the Connaught Hotel, Tettenhall Road, Wolverhampton, WV1 4SW. This event, at which will Don will be discussing his life with Clive Eakin of BBC Coventry & Warwick will be called "Tea with Don Powell" - and will be run in support of the National Autistic Society (which Don supports). Please note: The Connaught Hotel is currently changing it's name - by the time the event takes place it will be called the Quality Hotel, Wolverhampton.
Tickets are £10 (which includes Tea,Sandwiches & Cake and can be purchased
here
•Attendees can complete question cards before the event - and hand them in for Don to answer during the Q&A. So get thinking of those questions that you've always wanted to ask him!
•Afternoon tea and cakes will be served during the event (as part of the entrance fee) - but for those drinkers attending, the bar will also be open.
•Don is keen to revisit The Connaught Hotel, as he played there numerous times with the 'N Betweens in the 1960's... Slade historian Chris Selby calculates that Don played at the Connaught Hotel 41 times in all (with The 'N Betweens, Ambrose Slade and Slade). His last performance there was before Slade released Get Down and Get With It...
Prior to this event, Don launches 'Look Wot I Dun' at Waterstones Bookshop, Woverhampton between midday and 1pm.
Lastly, on Saturday 5th October 2013, Don will be at Waterstones Bookshop Walsall, again between between midday and 1pm, to sign the book.
Full details on all the above can be found at
Don's Official website
.
Don has so many interesting stories to tell, it's bound to be a great read and is a must for the Slade fan in your life!
All of the albums that he recorded with Slade and a number of fine compilations are available on Salvo. Click
here
for details.
---
Madness return to Camden for Take It Or Leave It launch

26/09/2013
Madness came out last night to celebrate the Salvo reissue of their classic biopic, 'Take It Or Leave It'. Originally released in 1981, the film's premiere was held at Parkway cinema in Camden and last night saw the band return to the same venue for a special screening, along with director and Stiff Records boss Dave Robinson.

The band's own beer, Gladness, was served and the film was riotously enjoyed, with the band and Dave staying afterwards for a brilliant Q&A session.
The film comes out on DVD on October 7th with its accompanying soundtrack on CD for the first time. Click here for more details.
---
Spotify playlist to commemorate 10 year anniversary of Johnny Cash death

12/09/2013
The legendary Johnny Cash died 10 years ago this month in Nashville, aged 71. During a remarkable 50 plus year recording career Johnny recorded songs that spanned country, rock n roll and rockabilly, blues, folk and gospel. We've selected the very best of these on a
Spotify playlist
for your enjoyment – from the classic early Sun recordings to the latest American Recordings. We hope you enjoy it.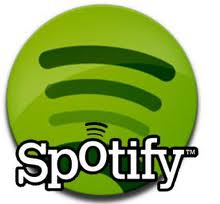 ---
Don't Watch That… Watch This!
02/09/2013
Salvo is delighted to announce the release of Madness's brilliant cult biopic, 'Take It Or Leave It'.
Originally released in 1981, the film tells the story of the band's spectacular rise to fame: from the tiny pubs of North London to their first trip to America as the UK's number one singles band.
This special edition boasts a digitally restored version of the film on DVD, with the accompanying soundtrack on CD. Providing a unique perspective on the band's early work, the soundtrack has never before been released as a compilation in its own right.
Look out for a competition to win a copy of this unique release. See here for details.
---
USM Celebrate The 40th Anniversary Of The Rocky Horror Show

02/09/2013
Midnights Friday and Saturday…Sell-out crowds…audiences go wild…madness takes its toll.
From the screen to the stage The Rocky Horror Show has been an international phenomenon. Never has an audience embraced a film, a show, a production with such passion. From the unenlightened (known as virgins) who have not had the pleasure to dabble into the world of Rocky there is no better introduction.
Here we present The Rocky Horror Show Album Box Set – Four must have albums from the original cast members to International cast recordings in one bumper package.
There seems to be no end to the power of The Rocky Horror Show and all that remains ahead… more enlightened virgins … more anniversaries … more memorabilia … and absolute pleasure to last a lifetime.
The Rocky Horror Show Album box set is released on the 2nd September and co-insides with the Official Rocky Horror Show Tour outlined below. Pre-order your copy from Amazon
Click here
The Rocky Horror Show UK Tour Dates

Millennium Forum, Derry - 2 September 2013 – 7 September 213
Aberdeen, His Majesty's Theatre - 9 September 2013 – 14 September 2013
Bradford Alhambra - 16 September 2013 – 21 September 2013
Nottingham Theatre Royal - 23 September 2013 – 28 September 2013
Hull New Theatre - 30 September 2013 – 5 October 2013
Curve Theatre, Leicester - 7 October 2013 – 12 October 2013
Bournemouth Pavilion - 14 October 2013 – 19 October 2013
Dunfermline Alhambra - 21 October 2013 – 26 October 2013
Wolverhampton Grand Theatre - 28 Oct, 2013 – 2 Nov, 2013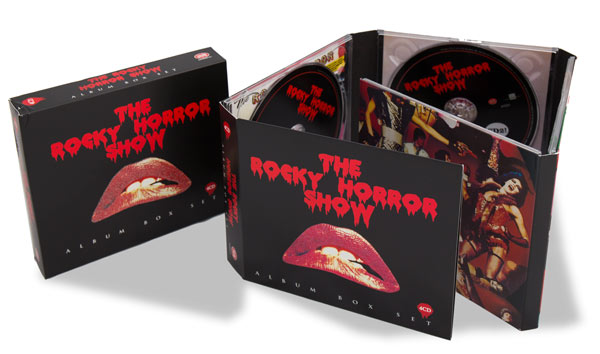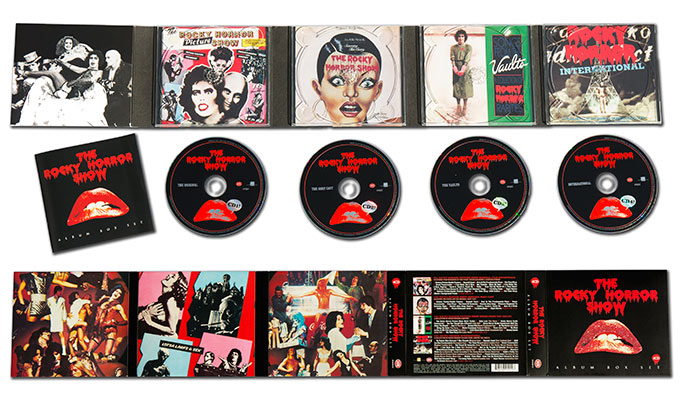 ---
Nazareth singer Dan McCafferty retires

30/08/2013
The veteran vocalist collapsed on stage in Switzerland at the weekend of Aug 24th / 25th and has admitted that a lung disease has brought an end to his 45-year live career. In an interview with Classic Rock McCafferty said: "I've got Chronic Obstructive Pulmonary Disease and it's been getting worse over the years. You don't know when it's going to come on, but suddenly you can't breathe.

"I was going on stage at Summerfest in Switzerland thinking, 'This is great – our first festival in a few months and it's a lovely day.' We couldn't have asked for better."
Three songs in he suffered an attack of COPD, leaving him out of breath and unable to continue. He decided at that moment to retire with immediate effect. "When I came off stage I said to the boys: 'I can't keep doing this to the band.' I can't embarrass the boys and the fans. If you can't do the job you shouldn't be there – Nazareth's too big for that."

McCafferty's decision came after he'd taken a break following a recent collapse onstage in Canada, which was caused by a burst stomach ulcer. "I thought I'd be fine," he says, "But you lose so much blood when that happens."

He admits he and his bandmates are "a wee bit emotional" and haven't come to terms with the news, but he says: "The music we've made over the years is more important than any member of the band. We always felt like that, and I can't see that's changed just because I've left. "I really hope they get someone else. I'm sure they can."

Naz recently completed recording work on their 24th album, not yet titled but scheduled for release on USM's Salvo label "To go into a studio and sing isn't like doing a gig," says McCafferty. "I could always make another record, but getting up to do an hour and three-quarters, and get people to pay money to come and see me – I can't do that."

He's going to take time out to consider his future, but says a solo album might be a possibility. As to the chances of a farewell show, he jokes: "It could be like, 'I'll sing for ten minutes, everyone go for a pint, than I'll sing for another ten minutes.' I don't know how well that would work!" McCafferty adds: "Let everyone know I appreciate they've been there for all these years."

Naz formed in Fife, Scotland in 1968, with McCafferty and bassist Pete Agnew the only members to feature in all lineups until now. Other members included Manny Charlton, John Locke, Zal Cleminson and TeamRock Radio Blues Magazine Show host Billy Rankin. The last lineup to feature McCafferty had been stable since 2002, with guitarist Jimmy Murrison and Agnew's son Lee on drums.

(with thanks to Classic Rock)


---
Procol Harum mini-tour of Scandinavia

23/08/2013
Procol Harum mini-tour of Scandinavia
The rock legends, led by Gary Brooker, play three dates in Sweden and one in the Finnish capital, Helsinki, in early October.
For booking details:
click here
Saturday 5 October
Malmo, Sweden
Baltiska Hallen
Eric Perssons väg
217 62 Malmö
Sunday 6 October
Göteborg, Sweden
Lisebergshallen
Örgrytevägen 5
402 22 Göteborg
Monday 7 October
Stockholm, Sweden
Cirkus
Djurgårdslätten 43-45
115 21 Stockholm
Tuesday 8 October
Helsinki, Finland
House of Culture, Helsinki
---
Madness play Alexandra Palace
---
The Who Live At The Isle Of Wight 1970 to be featured on Sounds Of The Seventies, September 1st

22/08/2013
The redoubtable Johnnie Walker, presenter of
Sounds Of The Seventies
on BBC Radio 2, who has been focusing on classic live albums lately, is to heavily feature the
Live At The Isle Of Wight Festival 1970
album by The Who on his Sunday September 1st show, beginning at 3pm.
When a live album is featured in this way, the content is spread out across the full two hours of the show. Johnnie will tend to pick two tracks an hour to play from the album and will give each an introduction to add context with the help of archive and interview clips. It effectively creates a sort of "mini-documentary" about the album live on air.
Esteemed journalist and author Patrick Humphries, who wrote the notes for Salvo's best-selling Sound & Vision release, will be contributing his expertise, which should help make for an enlightening experience, and the show will of course be made available on the BBC iPlayer for a week after broadcast.
Click
here
for the Sounds Of The Seventies homepage.
Click
here
for the lowdown on our dual format release of
The Who Live At The Isle Of Wight Festival 1970
.
---
Union Square Music Publishing signs Robin Scott

13/08/2013
Union Square Music Publishing is delighted to announce the signing of songwriter Robin Scott and his extensive catalogue of works, which includes the internationally renowned hit "Pop Muzik".
See all the details here
---
Comprehensive feature on Procol Harum's masterpiece, Grand Hotel, running in September's Record Collector magazine

18/07/2013
The September 12 issue of Record Collector magazine will contain a detailed feature on the making of Procol Harum's wonderful Grand Hotel album, written by Procol biographer Henry Scott-Irvine. A record widely regarded as something of a creative peak for the band and on which they introduced their most stable early line-up, Grand Hotel is a must for all those interested in so-called 'classic rock' (and of course includes the 'controversial' single
A Souvenir Of London
that was banned by the BBC). The definitive CD version is available (in expanded form) on Salvo, details
here.
---
Great new book from author of Last Shop Standing

08/07/2013
Strange Requests and Comic Tales from Record Shops
Over the years Graham Jones (author of Last Shop Standing and with thirty years experience in music sales) has collected a vast number of funny stories and anecdotes. He relates the best of them in his hysterical new coffee table book 'Strange Requests and Comic Tales from Record Shops'. Many anecdotes come from people who have been often pleased and sometimes bemused to find themselves stationed behind the record shop counter.
The book is illustrated by the acclaimed cartoonist Kipper Williams, whose work has appeared in the Guardian and The Sunday Times.
The book will be released on 29 July 2013 and will be published by Proper Music Publishing.
Get all the info here
---
Claudia Brücken releases new single

08/07/2013
Europe's leading electronic pop diva will release 'One Summer Dream' as a single from her recent album 'The Lost Are Found' on August 5th. The track is a cover of the 1975 Electric Light Orchestra number and the single will include remixes by Horse Meat Disco's Severino Panzetta and DJ duo Blank & Jones.
Claudia's acclaimed career retrospective collection, ComBined, is available on Salvo. For more details click here.

---
Sandie Shaw Song in Peroni Advert

12/06/2013
Sandie's promotion for the best of and reissued albums continues with the classic (There's) Always Something There To Remind Me featured in the
latest Peroni beer advert.
Check
here
for a full Sandie biog and details of all the USM releases.
Check
here
to go to Sandie's website and see details of all the great press she has received.
---
Undertones European tour dates

06/06/2013
The Undertones have released their European tour dates.
June
15th - Pais Vasco, Andoain, Spain - Info
Pais Vasco - Free Entry - First Come, First Served - There are no tickets
July
13th The Village, Dublin, Ireland - Info - Tickets on sale from Monday 13th May
August
10th - Fête du Bruit, Landerneau, France - Tickets
24th - Solfest, Tarnside Farm, Cumbria, England - Tickets
25th - Galtres Festival, Easingwold, North Yorkshire, England - Tickets
31st - Rock The Docks Festival, Chamerstrasse 41, Zug, Switzerland
Rock The Docks - Free Entry - First Come, First Served - There are no tickets
September
1st - ISC Club, Bern, Switzerland - Tickets
15th - Eksenonfair Festival , Istanbul, Turkey - Info - Tickets
Click here
to check out all of our Undertones albums
Click here
to visit the official Undertones website
---
Procol Harum & Gary Brooker June tour dates

---
Madness launch Gladness beer!

05/06/2013
Madness have teamed up with the award-winning Growler Brewery to produce their very own beer, called "Gladness". The brew will be available through Nicholson's Pubs across its 80 UK sites from Monday 10th June.

Having spent much time lamenting the fact that more popular lager choices are predominantly from continental Europe and the States, Madness wanted a British take on their beer.

The final results were brewed with solely lager hops for a distinct, flavoursome taste but brewed as an ale, to be served through the hand pumps for a smooth finish.
Packed with the Noble Tetnang leaf hop to create a gentle floral aroma, with a touch of spice to the taste and finished with Saaz hops to add a light bitterness at the end, this light golden beer combines flavour and refreshment perfectly.
Click here to find out where you can enjoy a big glass of Gladness!

---
Limited edition vinyl Nazareth albums now available

05/06/2013
Nazareth are reissuing some classic albums on coloured vinyl. For all the details on these and the latest tour date information, check out the
Nazareth website here.
---
Procol Harum's Mick Grabham interviewed on Resonance FM
26/04/2013
Author and Procol Harum scholar Henry Scott Irvine conducted a wide-ranging and interesting interview with former Procol and Cochise guitarist Mick Grabham on Wednesday 24 April on Resonance FM.
Some of his finest work can be heard on Salvo's Procol reissues. See the full range
here.
---
50th Anniversary Of Status Quo "Rockin' All Over The World"

12/04/2013
Now celebrating their 50th Year in the industry, Union Square music and Metro Sound & Vision are proud to present 'Status Quo – Pictures' A superb collection of their finest hits accompanied by this memorable DVD performance from the 2009 Montreux Festival.
Delivering a blistering set of hits and classic tracks from across the Quo's career 'Pictures' includes no less than 18 UK Top 20 hits. The 'Quo' have long been regarded as bastions of British rock; the 50th anniversary year will see them embark on both a UK and European tour and even star in their own movie: - BULA QUO! set for release 1st July 2013.
This year the Quo celebrate:

• 50th Anniversary Of The Band
• The Announcement of their New European Tour
• A New Album: Bula Quo! - Released June 2013
• New Movie: Bula Quo! - Premieres 1st July 2013
• New UK Bula Quo! Tour Announced - December 2013
For information on this release plus the full track listing please
click here
---
Kirsty MacColl and Frankie Goes To Hollywood Releases For Record Store Day

08/04/2013
We are supporting Record Store day on April 20th with two exclusive 7in vinyl singles as follows:
Frankie Goes To Hollywood - `Maximum Joy'
Released on a special eye-shaped picture disc `Maximum Joy is taken from the band's acclaimed second album Liverpool and is backed by a previously unreleased instrumental edit of `Is Anybody Out There (Voiceless)'
Kirsty MacColl - A New England
Kirsty's most cherished song re-released in a reproduction of its very rare picture disc bag showing a man hoisting a Union Jack above a bombed out building. It's backed by `I'm Going Out With An Eighty Year Old Millionaire' -a typically humourous and Caribbean-flavoured track previously only available on a 12in single.
For more information about Record Store Day please check
here
Also check back here a week before Record Store Day for a full list of the shops stocking each release
Finally for information on our other
Kirsty MacColl
and
Frankie Goes To Hollywood
releases please follow the links
---
Madness everywhere!

08/04/2013
Madness continue to have a bumper year with their latest album in the charts (plus a special edition, out today) and the announcement of loads of gigs over the summer. Their annual House Of Fun Weekender at the end of November will be preceded by a special show at London's Alexandra Palace on 28th September. For tour dates, click here.

The band have also been busy on TV and radio. Last Friday they appeared on Alan Carr's Grand National Spectacular on Channel 4 and you can listen online to Suggs & Mike's session with Terry Wogan last week HERE and watch Suggs, Mike & Chas in session for Absolute HERE.
For all of USM's Madness releases, click here.


---
Undertones - Good Vibrations Film and Record Store Day Releases

04/04/2013
The story of how the Undertones were first signed to Terri Hooley's legendary Good Vibrations label is told in the highly acclaimed
Good Vibrations film
out now.
You can see the BBC's One Show feature on Terri Hooley and the movie, including an interview with Undertones drummer Billy Doherty,
here.

The band also have two new songs available - Much Too Late b/w When It Hurts I Count To Ten on a limited edition 7in vinyl single on the Flamin' June label. The single will be available as part of Record Store Day on April 20th - check
here
for more details.
The band are also undertaking a number of European dates this spring / summer including UK dates in London, Reading, Manchester and Wolverhampton - check
here
for full tour details.
Look out for loads more activity and promotion around the band as we celebrate 35 years since Teenage Kicks was first released. Full details of all USM title available
here
---
Sandie Shaw Promotion Starts

19/03/2013
The promotion for the release of the deluxe editions of Sandie's first 6 studio albums and her self-compiled best of begins next week with Sandie appearing on the Alan Titchmarsh show on ITV at 3p.m. on Tuesday March 26th.
Look out for more media appearances as we get closer to the album releases in April, May and June.
Click
here
for a full Sandie biog and details of all our physical and digital releases
Stop Press Sandie will be performing a version of `Walk In My Shoes' on the new BEF Project `Dark' - released on May 6th
---
One Direction - One Way or Another (Teenage Kicks) raises money for charity

21/02/2013
One Direction have released One Way or Another (Teenage Kicks) as the official single for Red Nose Day in the UK. It is already at No. 1 in the singles chart in dozens of countries.

One Direction performed the track at the Brits 2013 on 20th February at London's O2. Check out their performance on YouTube.




---
Claudia Brücken confirms 'The Lost Are Found' UK tour dates for March

18/02/2013
Following her sell-out show at London's Bush Hall earlier this year, CLAUDIA BRÜCKEN
, the first lady of synth-pop, returns to the live stage in March with 5
UK dates
, as follows:
Tues 12 March - Glasgow ABC2
Wed 13 March - Birmingham Academy 3
Fri 15 March - Manchester Academy 3
Sat 16 March - London Borderline
Sun 17 March - Brighton Concorde
As well as showcasing songs from her recent album 'The Lost Are Found', which was produced by her frequent collaborator Stephen Hague, Claudia - who first came to prominence as the lead singer with the Düsseldorf group Propaganda in the early 80s - will be performing songs from across her varied canon, many of which can be found on the Salvo retrospective
Combined.
Fans of Propaganda should also be sure to investigate Salvo's highly acclaimed deluxe reissue of their first album
A Secret Wish
, its companion remix album,
Wishful Thinking
, as well as the brand new compilation,
Noise And Girls Come Out To Play / A Compact Introduction To Propaganda
, which also contains a generous number of previously unreleased mixes/tracks recorded between 1983 and 1986.
---
New Michael Ball solo album released Feb 25th

---
Brand new Gilbert single!

14/02/2013
Gilbert O'Sullivan has recorded a brand new track with Welsh institution, the Treorchy Male Choir. Called 'Me Mum', the song is a rousing tribute to Gilbert's own mother and to mums everywhere and will - fittingly - be released as a download on Mother's Day, 10th March. Click
here
for more info.
---
Nazareth schedule mini-tour of England!

11/02/2013
Scottish rock greats, Nazareth, are making a rare trip to England next month with five dates across the country as follows:
17th March
Yardbirds Rock Club, Grimsby
19th March
The Railway Venue, Ipswich
21st March
Robin 2, Bilston
22nd March
Islington Assembly Hall, London
23rd March
Concorde 2, Brighton
They're guaranteed to put on a great show and tickets can be obtained
here.
Having provided the official song -
God Of The Mountain
- for the Austrian ski team for the 2013 season, Nazareth appeared at the World Ski Championships in Schladming
over the weekend. You can see some of their performance
here
.
Click
here
for details of Salvo's highly acclaimed Nazareth releases.
---
Win a subscription to to Classic Pop magazine

07/02/2013
Win one of 3 one-year subscriptions to Classic Pop worth £19.95 each
Classic Pop is the new glossy magazine that celebrates great pop in all its glory and diversity. With its roots firmly in the post-punk to Live Aid heyday, every issue of Classic Pop is a genuine treat. To be in with a chance of winning a six-issue subscription to the magazine worth £19.95, simply answer the following question:
Cover star Adam Ant's new album features:
a) The Blueblack Hussar
b) The Coldstream Guard
c) The Swiss Guard
Enter the competition here
The brand new issue is on sale today in WH Smiths and larger Tesco, Sainsbury's and Asda superstores.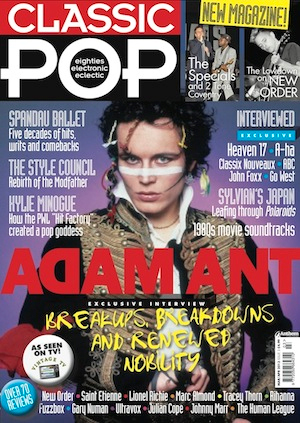 ---
Barbara Dickson tour dates announced

06/02/2013
Barbara Dickson has announced a bunch of tour dates for October and November this year including Glasgow, Gateshead, Liverpool and London.
See all the details and
book your tickets here
---
The Liberty Of Norton Folgate play on BBC Radio 4

06/02/2013
This Saturday (9th Feb) tune into BBC Radio 4 at 2.30pm to hear The Liberty Of Norton Folgate Play starring Suggs, Chas and Mike playing themselves!

BBC Radio 4 link here

---
Roy Harper wins Lifetime Achievement Award at BBC Radio 2 Folk Awards

04/02/2013
The BBC Radio 2 Folk Awards 2013 took place at The Glasgow Royal Concert Hall on 30 January 2013 as part of the Celtic Connections festival. Among the list of winners on the night, Roy Harper picked up a lifetime achievement award. Presented by Michael Eavis, Roy said upon receiving his award "I don't belong anywhere…I don't know whether I'm grateful or not but the BBC have finally found somewhere to put me. It's nice to be back and be accepted and honoured by your peers…it is truly a life moment, so whether its the BBC or anyone here within I'd like to say thankyou."
Click here to see our Roy Harper releases
---
The Undertones announce new London gig
---
USM Songs Acquires Rock Music Co

22/01/2013
USM Songs Ltd is delighted to announce the acquisition of Rock Music Company Ltd.

The Rock Music publishing company was founded by Peter Barnes in the early 1970's and contains copyrights from songwriters/artistes including Nick Lowe, The Damned, Syd Barrett, Hawkwind and Eddie and The Hot Rods.

The catalogue owns many hit songs including, "Cruel To Be Kind" and "I Love The Sound Of Breaking Glass" recorded by Nick Lowe, "New Rose" and "Neat Neat Neat" by The Damned, "I Knew The Bride (When She Used To Rock N' Roll)" and "Here Comes The Weekend" recorded by Dave Edmunds, "Wot" by Captain Sensible and "Milk and Alcohol" by Dr Feelgood.

Songs controlled by Rock Music have also been covered by major artistes including Guns N' Roses, Jeff Beck, David Gilmour, The Specials, Kirsty MacColl and Lily Allen.

Speaking about the acquisition, USM Songs' Managing Director, Martin Costello says….

"I first met Peter when I started in the music publishing business as a sixteen year old. I grew up to the songs of the Rock Music catalogue. I am very proud that Peter has entrusted the future well-being of his company to USM Songs."

Peter Barnes' will maintain his involvement with Rock Music under a consultancy and advisory arrangement with USM Songs.

Formed in February of last year, USM Songs is a joint venture between Union Square Music and former Complete Music MD, Martin Costello. In 2012 USM Songs and sister company USM Publishing secured several deals, including representation of the catalogues of The Farm, Stiff Little Fingers, The Go-Betweens, Charles Mingus, Swing Out Sister and the award winning UK songwriter Russ Ballard.

For further information check out www.usmsongs.co.uk
---
New Madness single out now!

14/01/2013
Madness released the second single from their fantastic 'Oui Oui, Si Si, Ja Ja, Da Da' album today. The song, called 'Never Knew Your Name', is gathering momentum after being put on the A-list at Radio 2. See the video here.
USM have amassed an impressive collection of Madness releases, with more set to come out in 2013. View the entire range here.

---
The Undertones - latest news

14/01/2013
Check out all the
latest news from The Undertones
, including Michael Bradley's guide to Derry, details of a recent fundraiser gig with The Fall for the John Peel Centre For Creative Arts which is now available to view on Youtube and updates on 2013 gigs.
---
Two new Kirsty MacColl albums!

14/01/2013
USM is pleased to announce the release of two very different Kirsty MacColl albums on February 25th.

The first is a 21 song best of called
'A New England – The Very Best Of Kirsty MacColl'
and features her greatest hits and favourite album tracks. The album showcases the many facets of Kirsty's talent, from her ear for a perfect pop melody to her wit as a lyricist.
The second release isn't by Kirsty, but features other artists covering her songs. 'A Concert for Kirsty MacColl' was recorded one evening in 2010 at Shepherd's Bush Empire in London and features the likes of Ellie Goulding, Amy MacDonald and Catherine Tate performing her songs in front of 2000 Kirsty fans. The album has been mixed and mastered to superb quality and captures a very special evening of music.
For details of all the Kirsty MacColl releases on USM, click here.
---
Frankie's Two Tribes is the focus of BBC Radio 2's landmark new series - The People's Songs - this Wednesday 9th January

08/01/2013
BBC Radio 2 has launched a brand new 50-part series for 2013 and wants listeners to get involved by contributing stories that will feature in the programme. Presented by Stuart Maconie, The People's Songs will tell the story of modern Britain via 50 records that have provided the soundtrack to British culture.

Looking at the music that reflects the evolution of the world we live in, the series will weave a seamless journey through themes ranging from post-war optimism and the fissures and divisions in society during the punk years to mass immigration and the perils of fame, narcotics and the obsession with celebrity.
The second programme, which will air tomorrow at 10pm, sets the controls for 1984 and Frankie Goes To Hollywood's colossal chart-topper, Two Tribes, which captured the prevailing mood of rampant paranoia and political insanity with global nuclear destruction seemingly closer than it had been since the Cuban missile crisis over 20 years before. And like the nuclear threat itself, Frankie Goes To Hollywood seemed to be everywhere one looked in 1984. Their music, their controversial videos and their "Frankie Say" t-shirts were ubiquitous.
---