2015 news archive
Emerson, Lake & Palmer sign catalogue To BMG

17/12/2015
Emerson, Lake & Palmer - better known as ELP - one of the most influential bands of the progressive rock era, have signed their 40- million-album-selling catalogue to new model music company BMG
It is the biggest new catalogue deal to be struck by BMG since it announced this summer that Peter Stack, founder of respected catalogue company Union Square Music acquired by BMG in 2014, would become its worldwide Head of Catalogue.
The ELP deal includes rights to at least 17 albums by the super-group, including the groundbreaking top 5 debut album Emerson, Lake & Palmer (1970), UK Number 1 Tarkus (1971) and probably their best known album Brain Salad Surgery, which reached Number 2 in 1973. It brings together rights previously split between North America and Europe, with BMG now holding rights for the World excluding South East Asia. Significantly, it promises a prestigious reissue campaign, with BMG gaining access to the prized ELP archive including original master tapes, demos, alternate versions, radio sessions, videos, rare photos / memorabilia and bootlegs, from artists who helped define 'album rock'.
ELP were formed in 1970 by flamboyant keyboard player Keith Emerson (formerly of The Nice), singer and guitarist Greg Lake (formerly of King Crimson)and drummer/percussionist Carl Palmer (formerly of Atomic Rooster). Blending jazz and classical music with a wide-screen hard-rock style, ELP were one of the torchbearers of the progressive rock sound and were one of the most commercially successful bands of the 1970s. By 1974 they were as big as Led Zeppelin as a live draw.
Their first seven albums, all now to be re-issued by BMG, reached the UK Top 10 and US Top 20. Their third album, a live interpretation of Modest Mussorgsky's Pictures At An Exhibition, recorded at Newcastle City Hall and released in 1971, achieved the unprecedented feat of propelling a complete classical work into the UK Top 10.
Although fundamentally an albums band, ELP scored a UK Number 2 single in 1977 with their version of Aaron Copland's 'Fanfare For The Common Man'. BMG has also secured rights as part of the deal to Greg Lake's evergreen 'I Believe In Father Christmas' which reached Number 2 in the UK in 1975 and so celebrates its 40th Anniversary this year.
Peter Stack, BMG Executive Vice-President Global Catalogue Recordings said: "ELP have created an extraordinary body of work which helped to define progressive rock, and we are delighted that they have placed their faith in BMG. We will give this catalogue the respect it truly deserves and can promise some exciting times ahead for both existing and future fans of Emerson, Lake and Palmer."
ELP manager Stewart Young said: "ELP and myself are looking forward to the opportunity of working with BMG. This agreement brings our catalogue under one roof for the first time for the world outside South East Asia. BMG shares our belief that these works should be treated with the upmost respect, with reissues which offer the kind of quality that our fans deserve."
---
Madstock made Reissue Of The Month!

16/12/2015
Madstock has been awarded 'Reissue Of The Month' in the Dec/Jan issue of Classic Pop Magazine. The Salvo Sound & Vision release brings together the concert film on DVD and its soundtrack on CD for the first time ever. Madstock '92 was the first (and most important) Madness reunion after a six-year hiatus and found the band in magnificent form, playing to 70,000 ecstatic fans in Finsbury Park over one summer weekend.
Click
here
for more details.
---
Gilbert O'Sullivan Announces 2016 Tour Dates

08/12/2015
Gilbert O'Sullivan has announced 2016 live dates in the UK, Ireland and Austria. He'll being performing his classics including 'Clare' and 'Alone Again' and 'Get Down' as well as selections from his recent album Latin Ala G.
1/30/2016 - Dublin, Ireland @ St. Patrick's Cathedral
2/15/2016 - Darlington, UK @ Darlington Civic Theatre
2/16/2016 - Buxton, UK @ Buxton Opera House
2/18/2016 - Dartford, UK @ The Orchard Theatre
2/20/2016 - Liverpool, UK @ Philharmonic Hall
2/21/2016 - Preston, UK @ The Guild Hall
2/24/2016 - St. Albans, UK @ The Albans Arena
2/25/2016 - Cheltenham, UK @ Cheltenham Town Hall
2/28/2016 - Huddersfield, UK @ Huddersfield Town Hall
2/29/2016 - Birmingham, UK @ Birmingham Town Hall
4/15/2016 - Vaz St. Polten, Austria @ St. Polten Event Center
For links to buy tickets go here
To see our extensive collection of Gilbert's releases, click
here
---
The Undertones Announce 2016 UK tour dates

04/12/2015
2016 is the 40th Anniversary of The Undertones and they are delighted to announce that they will be celebrating this anniversary with national and international live shows and some exciting releases.
The first of the live shows that can be confirmed are part of a UK tour:
The Undertones 40th Anniversary Tour
Plus Special Guests
October
20 Southampton - The 1865 - 0844 478 0898 http://www.the1865.com/
21 Bristol - O2 Academy - 0844 478 0898 https://academymusicgroup.com/o2academybristol/
22 Leamington - The Assembly - 0844 478 0898 http://leamingtonassembly.com/
27 Gateshead - Sage - 0191 443 4661 http://www.sagegateshead.com/
28 Holmfirth - The Picturedrome - 0844 478 0898 www.picturedrome.net
29 Manchester - Academy - 0161 832 1111 http://www.manchesteracademy.net/
November
11 Aberdeen - The Garage - www.gigsinscotland.com
12 Glasgow - The Garage - www.gigsinscotland.com
13 Ayr - Town Hall twistedlemon.bigcartel.com
17 Bury St Edmunds - The Apex - 01284 758000 https://www.theapex.co.uk/
18 Norwich - The Waterfront - 01603 508050 https://thewaterfront.ticketabc.com/listings/
19 London - O2 Forum Kentish Town - 0844 478 0898 http://o2forumkentishtown.co.uk/
Tickets on sale from Friday 4th December
Details of releases, tour dates and festival appearances will be announced in 2016
The Undertones emerged from Derry in 1976, the result of five friends learning how to play basic rock and roll. Even by the standards of that decade Derry was not the rock and roll capital of anywhere. With no live bands worth watching, they learned by listening to mail order records, reading one of the few copies of NME that made it to Derry, but most of all from listening to John Peel's wonderful show on BBC Radio One.
Practicing in their bedrooms eventually led to the band recording 'Teenage Kicks E.P.' in 1978 on Terri Hooley's Good Vibrations label in Belfast. The legendary DJ John Peel received a copy and liked it so much he played it twice in a row on his radio show.
You can find all of our Undertones releases here
---
ERASURE - 'Always' Goes Top 10 in the UK Chart!

05/11/2015
Erasure celebrates their first thirty years in music with the release of an updated version of 'Sometimes' as a single and a brand new compilation album entitled 'Always – The Very Best of Erasure'. Hitting the UK Artist Album chart at #9 in it's first week!
'Sometimes 2015' has been released as a CD and Download single and features an updated version of the original, mixed by David Wrench, who has also worked with Hot Chip, Jamie XX and Caribou among others.
On October 30th, the band released a new 3CD compilation 'Always – The Very Best of Erasure' which is available in a special hardback book format featuring a selection of the band's singles from 1985 to today, alongside two further discs of new and classic remixes. The first CD is available as a single disc compilation in standard Digipak packaging. Here is the album tracklisting and links to order the albums.
CD1 – Who Needs Love (Like That) / Oh L'Amour / Sometimes / Victim of Love / The Circus / Ship of Fools / Chains of Love / A Little Respect / Stop! / Drama! / Blue Savannah / Chorus / Love To Hate You / Take A Chance On Me / Always / Fingers & Thumbs (Cold Summer's Day) / Breathe / Be With You / Elevation / Sometimes 2015
CD2 – Who Needs Love (Like That) [Mexican Mix] / Oh L'Amour [PWL Funky Sisters Say 'Ooh La La'] / The Circus [Eternal Eraser Mix by Grumbling Fur] / A Little Respect [Big Train Remix] / Stop! [Vince Clarke Sync 82 Remix] / Blue Savannah [Der Deutsche Mix II] / Chorus [Vegan Mix] / Love To Hate You [LFO Modulated Filter Mix] / Always [Microbots Inside Your Brain Mix] / Fingers & Thumbs (Cold Summer's Day) [Tin Tin Out Remix] / Breathe [GRN Remix] / Elevation [BT Remix]
CD3 – Victim Of Love [Vixen Vitesse Remix] / Chains Of Love [Vince Clarke Remix] / Drama! [Krucial Remix] / You Surround Me [Mark Saunders Remix] / Star [Interstella Mix] / Am I Right [The Grid Remix] / Run To The Sun [Beatmasters' Galactic Remix] / In My Arms [BBE Remix] / Freedom [Mark Pichiotti Strumapella Remix] / Be With You [Starshapes Remix] / Sometimes [Erasure & Flood Mix]
LEXER MUSIC: 3-CD / 1-CD | AMAZON: 3-CD / 1-CD | ITUNES: Deluxe Version / Standard Version

For the latest updates, visit the Erasure website.
---
The Kinks
Sunny Afternoon
The Very Best Of
Out Now!

16/10/2015
One of the most iconic and influential British bands of all-time, The Kinks release 'Sunny Afternoon, The Very Best Of ' – a must-have 2CD retrospective – out now on the BMG label.
The album features original versions of all the songs from the hit West End musical with added bonus tracks not included in the production plus some of Ray Davies's personal picks he feels fit into the context of the release, including other Kinks hits and classics, BBC interviews and BBC session tracks.
Along with a total of 9 UK top 5 hit singles including 3 Number 1s, the album, unlike other Kinks compilations, features tracks chosen by Ray that were not originally hits but over the years have become so due to TV shows, films and covers by other artists. The CD booklet contains sleeve notes written by Ray Davies himself.
Available now on Amazon
---
Go Cat Go! receiving rave reviews

09/10/2015
Salvo's 4 CD, 100 track rockabilly anthology Go Cat Go! The Essential Rockabilly Collection is receiving raves for its definitive mix of classic and obscure tracks by trail blazers, madmen and oddballs.
Here's what they're saying about Go Cat Go:
"Go Cat Go! comes close to rivalling the best ever rockabilly anthology, Rhino's hard-to-find Rockin' Bones." 8/10 Uncu
"No quiff is left un-combed on this 4-CD box of '50s magic….never flags." ***** (five stars) Mojo
"A humdinger of a four-disc set chronicling the breathtaking '50s musical phenomenon that was rockabilly." ***** (five stars) Scottish Daily Express
Buy the box at the link - http://amzn.to/1Fl9tKo
---
When Slade Rocked The World 1971-1975

22/09/2015
When Slade Rocked The World 1971-1975
Deluxe Slade box set available in two configurations from PledgeMusic from 30th October
Described as 'the missing link between the Beatles and Oasis' (the latter having covered `Cum On Feel The Noize'), Slade are never far from British ears and hearts, having created some of the most beloved, indelible songs in the history of popular music.
Their six UK #1 singles spent 20 weeks at the top of the chart, and overall they spent a phenomenal 211 weeks in the UK Top 40; they had 3 UK #1 albums and spent a combined 153 weeks in the album chart Top 40.
When Slade Rocked The World 1971-1975 pays homage to their phenomenal run of hit singles and albums in the early '70s, when they seemingly could do no wrong.
THE SALVO BOX SET INCLUDES
- 4 x vinyl LPs (Slade Alive!, Slayed?, Old New Borrowed and Blue and Slade In Flame) reproduced in their original sleeves, remastered and pressed on 180gm coloured vinyl
- 4 x double sided picture sleeve singles covering the key hits released outside of those albums
'Coz I Love You' / 'Look Wot You Dun'
'Take Me Bak 'Ome' / 'Cum On Feel The Noize'
'Skweeze Me Pleeze Me' / 'Merry Xmas Everybody'
'The Bangin' Man' / 'Thanks For The Memory'
- 2 CD anthology of the audio on the 4 vinyl LPs
- Reproduction of an original flexidisc ('Slade Talk to '19' Readers')
- 10'' annual style hardback book featuring reviews, features and memorabilia from each of the key years along with an introduction by Mark Ellen
- Reproduction of George Tremlett's excellent 1975 book The Slade Story including period interviews with all four band members and a chronology of tour and release dates up to the time of its publication.
- All presented in a sturdy 12'' box with foam fitment
1,000 BOXES AVAILABLE EXCLUSIVELY FROM PLEDGEMUSIC INCLUDE A SET OF 8 REPRODUCTIONS OF THE ORIGINAL SLADE IN FLAME FILM LOBBY CARDS
---
Trojan Tuesday! see the Trojan Records Facebook page

22/09/2015
Check out '
Trojan Tuesday
' on Facebook, celebrating the careers of pioneering Jamaican music stars from the wonderful world of Trojan Records.
Trojan Records Facebook page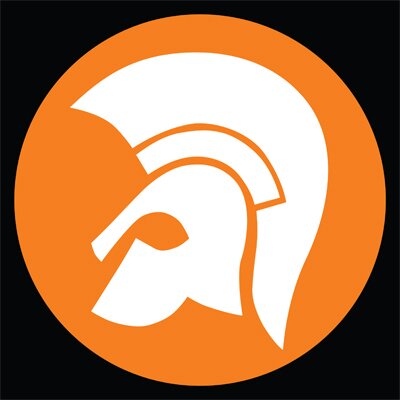 ---
Procol Harum add two Finnish dates to their 2015 tour

21/09/2015
Procol Harum have added two Finnish dates in December to see out their 2015 tour schedule.
For more information and all things Procol Harum,
check out their website
Click here to see
all our fantastic Procol Harum releases
---
Nazareth detail hectic Q4 live schedule to see out 2015

21/09/2015
Veteran hard rockers Nazareth have a hectic Q4 touring schedule, taking in dates across Europe and at home in the UK.
Check out all the information here
.
Click here to see
our extensive collection of Nazareth releases
---
Madness House Of Fun Weekender!

14/09/2015
As Madness draw near to the end of their mammoth summer Grandslam tour, our thoughts are turning to the annual Madstravaganza that is The House Of Fun Weekender. Held at Butlins in beautiful Minehead on the weekend of 20-23 November, this year's festivities look set to be the best yet, with confirmed appearances not only from Madness themselves but a host of others including The Cuban Brothers, Norman Jay, Dub Pistols, David Rodigan, Shy FX, Gentleman's Dub Club, Prince Fatty, Craig Charles, New Street Adventure, Tiro Lark, Geno Washington & The Ram Jam Band. And as if that little lot weren't enough, the weekend's attractions also include live comedy, musical bingo, silent disco and loads more.

For more info and tickets go here. You'd be mad not to.
---
Michael Ball in 'Mack And Mabel'

23/07/2015
Michael Ball's latest musical, 'Mack & Mabel' has opened at the Chichester Festival Theatre. Based on the story of silent movie mogul Mack Sennett and Mabel Normand, the starlet he discovers and has a stormy affair with, the show provides meaty roles for Michael and his leading lady, Rebecca LaChance.

"It's the relationship between Mack and Mabel that's at the heart of the show", says Michael, "and the sadness that they are both at different times in their lives so they just don't connect how they should."
Mack And Mabel is at the Chichester Festival Theatre until September 5 (Tickets 01243 781312/cft.org.uk), after which it tours to Manchester (October 12-24) and Edinburgh (November 10-21). Tickets for these dates: 0844 871 7615/atgtickets.com
To see Michael's releases on USM, click here.
---
Roman comedy Plebs featuring Trojan soundtrack re-runs this summer on ITV

07/07/2015
Seasons 1 and 2 of ancient Rome set comedy Plebs are getting a summer re-run on ITV 1 om Mondays at 10:40 p.m. The ska and reggae soundtrack features Trojan artists Derrick Morgan, The Skatalites, The Upsetters and many more, and you can purchase the soundtrack from itunes here.
---
The Undertones confirm live gigs for July and October

06/07/2015
Update on the Undertones tour:
Please note that the show at The Brittania, Chatham, Kent has been moved from 19th May to 30th October.
LIVE SHOWS 2015
JULY
10th - Warehouse 23, Wakefield - England
11th - Corbridge Festival 2015, Tynedale Park, Corbridge, Northumberland - England
OCTOBER
30th - The Brittania, Chatham Maritine, Kent - England
31st - Manchester Academy, Manchester - England - Tickets - With From The Jam + The Beat
Visit The Undertones website
for full details and ticket links
See our Undertones releases
HERE
---
Michael Ball receives OBE

16/06/2015
Michael Ball has been appointed OBE for his services to musical theatre. The actor and singer was named in the Queen?s Birthday Honours list for 2015.

Having been an almost constant presence in British musical theatre for over 30 years, Michael made his West End debut in the original production of Les Misérables before going on to perform in other iconic musicals like Chitty Chitty Bang Bang and West Side Story. His performances in Hairspray and Sweeney Todd, both won him Olivier Awards.

Michael, who is currently in rehearsals for Mack And Mabel at the Chichester theatre, has made countless appearances on TV as a chat show host, guest, presenter and actor, most recently winning critical acclaim for his role opposite Imelda Staunton in the BBC2 musical That Day We Sang which aired on Boxing Day 2014. He has also made 19 studio albums to date, the most recent of which were released on USM and can be seen here.

A bone fide national treasure, Michael was understandably thrilled to receive his OBE, commenting on his Facebook page:
"Michael Ball OBE......OMG! Feel fit to burst with pride and gratitude. What a wonderful honour, thank you. Love Mx"

Congratulations, Michael, from all of us at USM!

---
Donovan interviewed on Vintage TV

---
Donovan announces Autumn tour dates

---
DIVE INTO SUMMER! - POOL PARTY ... THE ALBUM

08/06/2015
POOL PARTY Album Teaser Launched!...
Check out this summer's must have album, POOL PARTY - THE ALBUM...
Listen to the mini mix teaser of the album
here
A blend of laid back vibes and up-tempo beats mixed for your pleasure, it's time to pour the cocktails get the shades on and POOL PARTY!
50 tracks of the finest POOL PARTY classics, including tracks from: Moloko, Groove Armada, Nora En Pure, Incognito, Soul II Soul and many more.
For more infomation on this release click
here
Get your copy
here
---
Gilbert O'Sullivan Performs Live On Radio 2

02/06/2015
Gilbert O'Sullivan perfomed two live tracks on Ken Bruce's morning radio show. You can hear it
here
on the BBC iplayer at 1:38:52. Accompanied by two backing singers Gilbert played his new single `Made In Love' from his new
Latin Ala G
album as well as his timeless classic `Alone Again (Naturally)'.
---
New best of from Gilbert O'Sullivan!

19/05/2015
We're pleased to announce the release of a brand new 16 track best of by one of the UK's favourite singer/songwriters, Gilbert O'Sullivan.
Available from 8th June, The Best Of Gilbert O'Sullivan features some of his best-loved songs, including 'Clair', 'Alone Again (Naturally)' and 'Ooh-Wakka-Doo-Wakka-Day'.
Instantly recognisable and treasured for his incredible songwriting output, Gilbert O'Sullivan is still going strong and will be releasing an exciting, brand new studio album (also through USM) as well as embarking on a UK tour in June.
Click
here
for more details of the tour, and
here
to peruse the rest of Gilbert's catalogue on USM.
---
Any Trouble play London

19/05/2015
Stiff Records veterans, Any Trouble, have announced a one-off gig at London's 229 club on 12th December. Often compared to erstwhile Stiff labelmate Elvis Costello, due to their songwriting proficiency (and similar specs!), Any Trouble released the bulk of their material between 1979-1984, producing classic New Wave singles like 'Second Choice' and 'Girls Are Always Right'.
For info about the gig, go
here
. For USM's digital releases by Any Trouble click
here
.
---
DIVE INTO SUMMER! - POOL PARTY ... THE ALBUM

08/05/2015
Calling all sun worshippers, pool fashionistas and sophisticated party goers. POOL PARTY has arrived!
This 3CD set of delectable tracks is the only album you need this summer. Each CD is themed to cater for all, whether it be lounging in the morning sun, sipping your favourite cocktail at the pool bar or dancing until the sun comes up, POOL PARTY has it covered.
A blend of laid back vibes and up-tempo beats mixed for your pleasure, it's time to pour the cocktails get the shades on and POOL PARTY!
50 tracks of the finest POOL PARTY classics, including tracks from: Moloko, Groove Armada, Nora En Pure, Incognito, Soul II Soul and many more.
For more infomation on this release click
here
---
Echo & The Bunnymen confirm UK Summer festival appearances

08/05/2015
Echo & The Bunnymen confirm their
2015 touring schedule
including UK festivals
22nd May - King George's Hall – Blackburn
23rd May – Gigantic Indie All Dayer Vol. 2 – Manchester Academy
18th - 21st June – Willowman Festival – Thirsk
4th July – Calling Festival – Clapham Common, London
6th Aug – Humphrey's Concerts By the Bay – San Diego, CA
7th Aug – OC Fair – Pacific Amphitheater – Costa Mesa, CA
8th Aug – Ace of Spades – Sacramento, CA
10th Aug – The Catalyst – Santa Cruz, CA
15th Aug – Magner's Summer Nights – Glasgow
22nd Aug – V Festival – Stafford
23rd Aug – V Festival – Chelmsford
31st Aug – Summer Jam – Sefton Park – Liverpool
12th Dec – O2 Academy – Liverpool
Check out the
'Do It Clean' Anthology here
---
Madness Grandslam!

08/05/2015
The British public's appetite for Madness knows no bounds! With three weeks to go until the band kick off the colossal Grandslam – their biggest ever open air tour - venues have started selling out. Buy your tickets now to ensure your place on this historic, no-holds-barred Nutty Train!

Go here for more info and tickets, and here to remind yourself why you love Madness (as if you need to) and their unique back catalogue.
---
Trojan Records on Spotify
---
Suzi Quatro live gigs

01/05/2015
Suzi Quatro plays live in Ireland this month, plus more European shows confirmed for the rest of the year.
29th May - Waterfront Hall Auditorium, Belfast
30th May - Vicar Street, Dublin
19th June - Horsen State Prison Motorcycle Festival
11th November - Lucerna, Czech Rep Prague
12th November - Czech Rep Brno Bobbycentrum
19th December - Aegon Arena, Bratslava
See all details and more at
Suzi's website here
---
Check out the video for our new Road Trip album!

---
New Gilbert album and tour!

19/03/2015
Gilbert O'Sullivan goes back on the road this summer, having announced UK and Irish tour dates throughout June. Tickets for the Irish shows are on sale now and UK tickets go on sale tomorrow morning (20th March). Go here for tickets and more details.

Gilbert is also working on a brand new studio album. Called 'Latin ala G' the album's title is a play on the classic Peggy Lee album, 'Latin ala Lee!' and sees Gilbert in an adventurous mood, exploring his love of Brazilian and Latin music. The album will come out via USM's Salvo label on 8th June, so keep an eye on the website for details.

For all of USM's Gilbert O'Sullivan releases, click here.
---
The Lambrettas announce more gigs

11/03/2015
The Lambrettas have announced more gigs in their 35th Anniversary of 'Beat Boys In The Jet Age' tour schedule.
14th March Ropetackle Arts Centre, Shoreham
17th April Hertford Corn Exchange
8th May The Haunt, Brighton
9th May 100 Club, London
24th May The Riverside Festival, Chester Park, Co. Durham
30th May The Alley Club, Cambridge
12th June The Riverfront, Newport, Wales
19th June The Corporation Club, Hartlepool
20th June Seven Hills SC, Sheffield
25th June Leeds Ska, Mod & Punk Festival
8th August Reepham Festival, Norfolk
14th August The Atkinson, Southport
30th August Great Northern Mod & Ska Festival, Bedale, N. Yorkshire
26th September Valencia, Spain
14th November The Ambiance Club, Pontefract
3rd December The Brook, Southampton
Here's a link to their website gig guide, where you can find links to buy tickets for some of the shows:
http://www.thelambrettas.co.uk/gig-guide.php
Check out our Lambrettas releases
here
---
The Trevor Horn band to play at Melt! Festival

02/03/2015
The Trevor Horn Band have been confirmed for the Melt! Festival in Germany, which takes place 17-19 July in Ferropols.
Tickets and more information - www.meltfestival.de/tickets
---
Trevor Horn Announces more special guests for his show!

24/02/2015
More special guests announced for Trevor Horn (Official) gig on 5th March!

Tickets available here

Trevor is extremely happy to be able to announce three more special guests that will be performing alongside him and his band on 5th March at O2 Academy Shepherd Bush...

Joining the band will be the amazing Ella Eyre, Gabrielle Aplin and Mr. Probz..
For our ZTT releases please click here

---
Madness Grandslam tour dates announced

---
Madness and Propaganda make 'NME's 50 Albums of 1985 That Still Sound Great Today'

---
808 State to play at London Electronic Arts Festival

---
'Power Of Love' featured in a fashion game