2011 news archive
Gilbert O'Sullivan Announces UK Tour and Best Of Release

20/12/2011
To coincide with the March 5th release of `A Singer And His Songs, The Very Best Of Gilbert O'Sullivan' the acclaimed singer and songwriter will play 17 dates in the UK from Match 17th to April 15th as detailed below.

MARCH
17 TORQUAY Princess Theatre 0844 8472315 princesstheatre.org.uk
19 GUILDFORD Glive 0844 7701797 www.glive.co.uk
20 DARTFORD Orchard Theatre 01322 220000 www.OrchardTheatre.co.uk
22 BRISTOL Colston Hall 0177 9223686 www.colstonhall.org
24 NORTH WALES North Wales 01492 872000 venuecymru.co.uk
25 BIRMINGHAM Town Hall 0121 7803333 www.thsh.co.uk
27 BASINGSTOKE Anvil 01256 844244 www.anvilarts.org.uk
28 BUXTON Opera House 0845 1272190 www.buxtonoperahouse.org.uk
29 CAMBRIDGE Corn Exchange 01223 357851 www.cornex.co.uk
31 ST ALBANS Arena 01727 844488 www.alban-arena.co.uk

APRIL
01 BRIGHTON Theatre Royal 0844 8717627 www.atgtickets.com
03 PETERBOROUGH Cresset Theatre 01733 265705 www.cresset.co.uk
04 YORK Opera House 0844 8713024 www.atgtickets.com/york
05 LIVERPOOL Philharmonic 0151 7093789 www.liverpoolphil.com
07 BRADFORD St. George's Hall 01274 432000 www.bradford-theatres.co.uk
12 LEICESTER De Montfort Hall 0116 2333111 www.demontforthall.co.uk
13 DERBY Assembly Rooms 01332 225800 www.derbylive.co.uk
15 GLASGOW Royal Concert Hall 0141 3538000 www.glasgowconcerthalls.com
USM's Salvo label will also be releasing Gilbert's original albums - each one expanded with additional singles, B sides, demos etc. Himself is the first of such releases and as you'd expect from Salvo the album is beautifully remastered and comes with a 20 page full colour booklet with new sleevenotes, rare photos and memorabilia. Gilbert's second album Back To Front will be out on February 20th with further albums available throughout the year.

---
USM to support Nordoff Robbins with 100th Simply release

20/12/2011
In February 2012 USM will release Simply Peace, the 100th title in our 4CD Simply range; a collection of freedom songs, inspirational themes, meditation music and chillout. To commemorate this milestone we will be making a donation from the sale of each copy of the album to Nordoff Robbins, a specialist music charity dedicated to transforming the lives of vulnerable children and adults through music therapy.
With 99 releases already under its belt, the Simply series is something of a phenomenon in the compilation market. Its distinctive, minimal design and imaginative repertoire quickly established it as the premier impulse purchase box set range when it was launched in 2004. Since then it has clocked up a staggering 3 million sales with titles as diverse as Salsa, Jazz, Musical and Country being some of its biggest sellers. During the festive season, the series' best-selling title, Simply Christmas, will be providing the soundtrack to Christmas in homes all over the UK. Click here to see the whole Simply range.

---
Madness announce 2012 dates!

20/12/2011
Madness are set to have a very busy 2012 by all accounts. Fresh from their successful House Of Fun weekender at the end of November, the band have recently announced a show at Mexico's Iberoamericano Festival on 25th March and performances at the
Newmarket Racecourse
on 22nd June, the
Isle Of Wight Festival
on 23rd June and
Carlisle Racecourse
on 7th July. In the meantime the boys are working on their new studio album, songs from which wowed audiences at the HoF weekender, where they gave fans a special showcase.
Look out for more Madness releases on USM in 2012!
Click here for all the releases so far.
---
Take Some Time To Relax

20/12/2011
Overdone it this Christmas? All that running around, buying the presents, stuffing the turkey, feuding families… why not stop! Slow down, take stock, take some time out and find Time To Relax.
This playlist includes the very best of relaxing themes from TV adverts, programmes and films, along with classic calming songs from Michael Bublé (Love At First Sight), Groove Armada (Inside My Mind) Art Of Noise (Moments In Love), and new chill out versions of popular songs including - Starlight (Muse) and Warwick Avenue (Duffy) plus many more…
Listen to the playlist of the album here
Album available to buy at Morrison's, Tesco's, iTunes, Play and Amazon

---
Noddy Holder from Slade talks to Absolute Radio

---
Ethiopiques producer Francis Falceto receives WOMEX 11 Professional Excellence Award

07/11/2011
The recipient of the WOMEX 11 Professional Excellence Award this year is Francis Falceto, originator and curator of the Ethiopiques series of cds and the music of Ethiopia's greatest champion.
Click here
to visit the official Womex website with more detailed information.
Check out our very own Ethiopiques albums on
Metro Select
and
Manteca
.
---
Be a friend of Salvo

01/11/2011
If you're not already our Facebook friend, you can 'Like' Salvo by clicking the link below to get daily updates on our releases and artists. While you're there, please 'Like' our other friends too -- Trevor Horn, ZTT, Stiff Records and Madness...
Those all-important links:
---
Roy Harper TV Appearances To Promote Songs Of Love And Loss

12/10/2011
To promote the new compilation `Songs Of Love And Loss' Roy Harper appeared on BBC Breakast News and on `Later With Jools Holland' - see clips from both below.
Roy will be appearing at a sold-out 70th birthday concert at London's Royal Festival Hall on Saturday November 5th.
Compiled by Roy himself `Songs Of Love And Loss' is a 2CD collection of the talented lyricist, vocalist and guitarist's most celebrated love songs and laments. The album comes with a 20 page booklet including rare photos, lyrics and a commentary by Roy on each song.

'My love songs are often hidden by the more epic things I attempt,' comments Roy, `It's been a long time ambition of mine to gather a dynamic mix of them together in just their own context. It was a rewarding labour of love for me! Hope you enjoy it.'
Includes 23 tracks from 11 different albums from Sophisticated Beggar in 1966 to Death Or Glory in 1992. Here's what the critics are saying about Songs Of Love And Loss:

`a very special singer-songwriter' Uncut

`the 23 tracks here radiate a quiet but mesmerising power' Classic Rock

`A master at work' Daily Mirror

`Nothing here is anything less than sublime' The Wire

`A perfect introduction to a great man' The Sun

`Forget the Dylan at 70 celebrations that will be all over the media this year, there's another unique septuagenarian voice equally deserving of your attention.' Subba-cultcha.com
`This compilation is a powerful restatement of Harper's core talents, even though it only hints at his considerable versatility and his vaunting ambition. His songs are more than worthy of rediscovery - and it is wonderful that this compilation and the ensuing reissue programme may bring him to an entirely new audience within his own lifetime.' Music OMH
`Harper's tunes burn with an intensity that even the airiest of melodies can't cool, fanned by a lifelong allergy to authority and an intractable belief in everybody's basic right to do whatever they like.' Word
---
'A Guided Tour Of Madness' - Treasure Hunt!

21/09/2011
A Guided Tour Of Madness is out now! Buy your copy to secure entry into Ye Olde Madness Treasure Hunte.
Boasting 3CDs of favourite single and album tracks plus a DVD of the band's triumphant, earthquake-inducing comeback gig at Madstock in 1992, this collection has been described as "quite possibly the best presented Madness collectors' item to date".
Included in the package is a business card on which is printed a unique four-digit number, allowing the owner to enter The Madness Treasure Hunt. Using special technology from the official global GPS cache hunt site, Geocaching.com, participants will be given co-ordinates and detailed descriptions of the locations of various caches hidden mostly in London's Camden Town (where else?). Anyone who finds all of the caches will be entered into a draw to win a signed picture and a video message from the band.
We've enlisted the help of The Invisible Man to show you how it's done!


And here's the rest of the package:


Including the trailer for Madstock 92 - available for the first time on DVD


---
USM Publishing news

20/09/2011
Dave Jones aka Zed Bias
USMP songwriter Dave Jones creates music under many guises; Maddslinky, Phuturistix, Sleeping Giants, Funk Bias… but he is best known as celebrated producer/artist/DJ Zed Bias.
"Biasonic Hotsauce – Birth of the Nanocloud" is the latest Zed Bias album, released on 26th September 2011 via Tru Thoughts, featuring collaborations with Skream, Toddla T, Mark Pritchard and Falty DL, as well as guest vocalists Omar, Jenna G, Dynamite MC, Serocee, Sam Frank, Specialist Moss, Roscoe Trim and Heartless Cru's Mighty Moe.
The BBC said….
"Biasonic Hot Sauce is a mesmerising album, not simply because of how it explores the possibilities of modern British urban music, displaying it as varied and three-dimensional, while being as intellectual as it is instinctive, but also for how it uses the music's foundations. Dubstep, broken beat and UK garage (and so on) appear as indistinct entities, coming in and out of focus, creating flexible platforms that can provide whatever support is needed to show off this music to the greatest effect."
We couldn't have put it better ourselves.
Discover the album and plenty more great music from Dave Jones HERE
Nazareth
Scotland's finest rock export Nazareth continue to do what they do best, tour, as they promote their current studio offering "Big Dogz", available through Edel in Europe and Eagle Rock in North America.
September marked the release of the fantastic, career spanning collection The Naz Box, released on Salvo. It takes in highlights from 40 years of albums, adding a wealth of previously unreleased recordings, both premium concert material and studio sides. The fully illustrated 64-page book that accompanies it features extensive notes and rare photos to complete the definitive Naz package.
Appearing on The Naz Box is the song "Loved & Lost" which first appeared on the 1974 release "Rampant". The track has been sampled by DJ Shadow on the new work "Enemy Lines", which appears on his new album "The Less You Know, The Better".
Another song featured in the Naz collection, "Dream On" is currently being used by European pharmaceutical giant Teva to promote their new product, which is handily a named Drimon!
More publishing news can be found at www.usmpublishing.co.uk
---
USM YouTube Channel

19/09/2011
We are pleased to announce that the Union Square Music You Tube Channel is now up and running with video clips from Madness, The Undertones, The Belle Stars, M, Barbara Dickson, Claudia Brucken and Nazareth.
Many more clips will be uploaded over the coming months, so subscribe to the channel and you will receive an email when each new clip becomes available.
---
Undertones announce December 2011 tour dates
15/09/2011
Seminal Derry band The Undertones continue to celebrate their 35th Anniversary following the heavy demand for tickets for their April 2011 shows with more shows scheduled for December 2011. Like the April shows they will play their debut album, 'The Undertones', in its entirety and appeal for members of their original fan club to get in touch.
It's been a long road from their first show in February 1976 at St Mary's Scout Hall in Derry but 2011 has seen resurgence in interest in the band with shows in the UK, Europe and America.
As in April the band are keen to reacquaint themselves with members of their former fan club, the 'Rocking Humdingers Club', and have put out a Missing Persons Search. Mickey Bradley of the band said: ''We recently came across the original membership book from 1982 containing the names of the Rocking Humdingers and thought it would be good to see them again. The response in April was great and as some members could not make the shows we hope they will be able to this time."
This offer is not open to those who did come in April.
The band hope to hear from these long-time fans and has promised the first 50 who get in touch free entry into a show of their choice, a copy of 'The Very Best Of The Undertones' and a tour t-shirt. They should contact the band via at: andy@theundertones.com
Additionally the band's most recent two CD's the 2003 "Get What You Need" and the 2007 "Dig Yourself Deep" will receive their digital release in December 2011.
01/12/2011 Inverness Ironworks
02/12/2011 Darlington Inside / Out
03/12/2011 Lemington Spa The Assembly
04/12/2011 Portsmouth Wedgewood Rooms
08/12/2011 Gloucester Guildhall
09/12/2011 Leeds Cockpit
10/12/2011 Brighton Concorde

For more information visit: www.theundertones.com
The Undertones are:
John O'Neill – Guitar
Damian O'Neill – Guitar
Paul McLoone – Vocals
Michael Bradley – Bass
Billy Doherty – Drums

---
Naz Box unleashed on September 19

06/09/2011
Taking in 40 years of studio recordings, adding a bounty of peak period, previously unavailable BBC concert material and nine unreleased rarities, The Naz Box is the 69-track tribute to a truly impressive career and it lands on September 19.
Remastered by Tim Turan, Scotland's foremost rockers have never sounded more potent and the accompanying 64-page book contains a detailed overview of Naz history written by noted rock biographer Joel McIver, plus a generous array of rare photos.
Few bands have enjoyed such longevity, overcoming the odds (and the fickle wheel of fashion) so many times to date that they are one of the very few touring acts to deserve the title of veterans. They've seen their fortunes rise, fall and rise again, shouldering and shrugging off myriad setbacks, enjoying and enduring commercial peaks and troughs that most bands can only imagine; and they're still taking it to the stage relentlessly. That's dedication. That's commitment. That's the essence of rock 'N' roll.
---
A Guided Tour Of Madness!

06/09/2011
There are just two weeks to go until the release of Salvo's box set anthology, 'A Guided Tour Of Madness'. Boasting 3CDs of favourite single and album tracks plus a DVD of the band's triumphant, earthquake-inducing comeback gig at Madstock in 1992, this collection has been described as "quite possibly the best presented Madness collectors' item to date".
Included in the package is a business card on which is printed a unique four-digit number, allowing the owner to enter The Madness Treasure Hunt. Using special Geocaching technology, participants will be given co-ordinates and detailed descriptions of the locations of various caches hidden mostly in London's Camden Town (where else?). Anyone who finds all of the caches will be entered into a draw to win a signed picture and a video message from the band.
All aboard for the guided tour - 19th September 2011.
Check out the inside of the package here:

---
Claudia Brucken to perform at Bestival this Thursday

06/09/2011
Bestival on the Isle of Wight is now firmly established as a four-day festival experience and, as ever, there is some fantastic entertainment in store this year. Heading Back To The Phuture, they welcome the return of Mark Jones' electro-fest to kick off the festival in fine style this Thursday (September 8), mixing up appearances from electro-pop legends with cutting edge synth-pop acts. Among the former, Salvo's very own Claudia Brucken in tandem with OMD's Paul Humphreys - as synth super-group OneTwo - are sure to stand out.
Check out her critically-acclaimed recent album - ComBined - here. . .
---
Enter our bumper Salvo competition!

01/09/2011
It's half a decade since Salvo first set sail and in that time we've had the privilege to work with a lot of great artists and release a lot of fantastic music. The label is now established as one the leading independent reissue specialists in the world and this month we have another bumper crop of fine releases for you.
To celebrate our birthday we'd like offer you the chance to win a bounty of Salvo titles. First prize will be 10 Salvo discs of your choice. That could be ten single discs or five double disc sets or two 4 disc box sets and two single disc releases, the permutations are multiple. Second prize is 7 discs. 3rd prize is 4 discs. To enter, simply follow this link to our competition page
---
Union Square Music and Gilbert O'Sullivan sign catalogue deal

08/07/2011
Catalogue marketing specialists Union Square Music have signed a long term deal with the singer and songwriter Gilbert O'Sullivan to represent his recording catalogue from 1967 to 2007. Under the new arrangement USM and Gilbert O'Sullivan will re-issue the catalogue, physically and digitally, with deluxe editions of 13 original albums, a best of and comprehensive box set all being planned.

The deal will also see USM exploit the recordings, which include 2 UK Number One Hits (`Clair' and `Get Down') and a further eleven Top Twenty Hits, via synchronisation and sub-licensing. (contact: licensing@unionsquaremusic.co.uk) Gilbert will be undertaking an autumn tour taking in Norway, Germany, Japan and the UK and a there is a BBC 4 documentary scheduled for September.

Comments:
Peter Stack - MD Union Square Music
"USM are thrilled to be representing the Gilbert O'Sullivan catalogue. Gilbert is one of the UK's most loved and successful singers and songwriters with an amazing catalogue of recordings and we look forward to a creative, imaginative and profitable partnership."
Gilbert O'Sullivan
"Knowing how important it is to be with the right company especially in this current climate coupled with the fact that up to now I have resisted all offers of representation including on-line access, I am very pleased to be in the company of USM. Determination on their part, resistance on mine, meant it took quite a while but with lunches, teas and coffee, we got there in the end."
---
USM launch Metro Select

---
Claudia's Brucken's BBC6 playlist now on Spotify

08/06/2011
Claudia Brucken was on BBC 6Music recently, talking about her brand new album, ComBined.
Just like her recent session with Jools Holland on BBC Radio 2, Claudia was invited to choose some of her favourite music for the show and dropped in tracks from Fehlfarben, Kraftwerk, Orchestral Manoeuvres in the Dark, Patti Smith, Crystal Castles with Robert Smith, Robyn, Röyksopp and James Blake... plus a piece of Propaganda and her own latest single, Thank You.
We've pulled her track choices into Spotify so click here to listen to Claudia Brucken's Playlist.
---
Madness in new Kronenbourg ad!

06/06/2011
Madness have recorded and filmed a slowed-down version of their smash hit 'Baggy Trousers' for Kronenbourg 1664's 'Slow The Pace' advertising campaign. Following in the footsteps of Motorhead, who recorded an acoustic version of 'Ace Of Spades', the Madness ad is now being shown. The slowed down track - called 'Le Grand Pantalon' - is now available to download via iTunes. Click here to see the ad on Youtube.
The band are about to embark on a busy Summer of gigs and festivals, including Reading & Leeds. Click here for more gig details and here for USM's Madness reissues and hits compilations.
Got Spotify? why not check out the Madness playlist.

---
Union Square Music represent the Marmalade master catalogue

05/06/2011
We at Union Square Music are proud to announce that we are now the exclusive Worldwide representatives of the Marmalade master catalogue. The catalogue includes the late 60s CBS recordings, including the UK number Ob-La-Di Ob La Da and late 60s/early 70s Decca recordings, including the Worldwide hit Reflections Of My Life.In all there are 10 top 50 UK singles, seven of which made the top 10 - Lovin' Things, Ob La Di, Baby Make It Soon, Reflections Of My Life, Rainbow, Cousin Norman and Radancer.
There are many re-records in the market place but Union Square are the only source for the original recordings. Rights are available for compilations, advertisements, film & TV and all commercial uses, subject to approvals and the agreement of business terms.
For further information see the USM Licensing website or contact Pete Gardiner at Union Square.
---
Union Square Music launches new CD/DVD label

23/05/2011
Union Square Music are very proud to present a brand new audio/visual range from the long established Metro brand. Each title from Metro Sound & Vision will bring together 2CDs of fine audio recordings and pair it with a special DVD. Kicking off the new range is The Magic Of The Musicals, 2CDs from the cream of musical theatre and a special DVD.
This fantastic 2CD + DVD collection features the biggest songs from the best loved musicals of our time, with performances from John Barrowman, Lesley Garrett, Paul Nicholas, Barbara Dickson, Shona Lindsay, Clive Carter and many more. The special 72 minute DVD stars Marti Webb and Mark Rattray performing hit songs from the West End and Broadway.
Click here to visit the Sound & Vision home page.

---
Listen to Claudia Brucken's guest appearance on BBC6 Music last Sunday

06/05/2011
For those who couldn't tune into BBC 6 Music last Sunday (May 8) to hear the latest in Mark Jones' occasional series of 6 Mixes exploring synthesised music past and present, for which he was joined by Europe's foremost electronic pop diva and former Propaganda frontwoman Claudia Brücken, the show is available to listen to here for a limited time.
Hailing from Dusseldorf in Germany, Propaganda were signed to Trevor Horn's ZTT label in 1984 by Paul Morley, whom Claudia would later marry. The band hit the charts the next year with their debut album A Secret Wish (SALVOMDCD14) featuring seminal singles 'Dr Mabuse' and 'Duel', and although the band split two years later, Claudia has carried on making music, both as part of a duo with OMD's Paul Humphries and on her own. In this programme, Claudia shares her 'synth-fluences' with Mark, including tunes from Kraftwerk, Patti Smith and La Dusseldorf alongside contemporary electronica from Crystal Castles and James Blake. She also discusses her new solo album on Salvo, Combined (SALVOCD046).
---
Nazareth's new album 'Big Dogz' to be released on April 15

18/03/2011
Big Dogz will be the veteran rockers 22nd studio album (released in Europe by Edel Records) and has been produced by guitar player Jimmy Murrison and Yann Rouiller to "capture the challenging edge of classic rock'n'roll". To this end, they've completed an album with nearly no overdubs or multiple takes, no vocal lines or solos adjusted through a computer. Big Dogz is simply the sound of four men who live rock music, recording together in the same room at the same time.
Will it join the ranks of their finest albums, such as Razamanz, Hair Of The Dog and No Mean City, as one the most representative episodes of their glorious history? Time will tell but the advance signs are encouraging.
You can see Salvo's acclaimed Nazareth reissues here
The band are touring extensively this year (as always). They're just about to hit Russia. You can see their current touring schedule here. They're a fantastic live act so do check them out if you get the chance.
---
Madness House Of Fun Weekender announced!

01/03/2011
Madness have announced their 'House Of Fun Weekender' at the Butlins resort in Minehead on 25th-28th November.
Madness will play their main set on the evening of Saturday 26th, with other entertainment duties across the entire weekend being taken care of by a special selection of artists and DJs, with cinema and comedy thrown in, plus various Madness surprises in store.
Tickets go on sale on Monday 7th March (exclusively from butlins.com/madness) and if you book before 21st March you get an extra 10% off your booking!
The ticket price includes all of the entertainment, three nights' accommodation and full access to Butlins facilities from Friday to Monday.
For all things Madness, go to: http://blog.madness.co.uk/
For the scoop on the Butlins Weekender, visit:http://www.bigweekends.com/splash-pages/madness.aspx?
---
Claudia Brucken announces London concert in March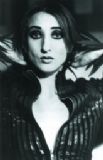 21/01/2011
Europe's leading diva of electronic music, Claudia Brucken, has given us the advance word about a very special London show to take place at The Scala in King's Cross on March 2nd. "Claudia Brucken & friends" will feature a number of other electronic pop luminaries, including Paul Humphreys of OMD, Claudia's former bandmate in Propaganda, Susanne Freytag, Andy Bell (Erasure), Andrew Poppy and Heaven 17's Glenn Gregory and Martin Ware, among others. Taking place less than a month after Salvo/ZTT release Claudia's album, ComBined, it's sure to be quite an event.
Promoted by Live Nation, tickets are on sale now. Click here for details. In the mean time, here's the video for Claudia's brand new single, Thank You, which will be released on St. Valentine's day, February 14.
<
---
More deluxe reissues from Salvo this February

11/01/2011
Salvo's ZTT reissue programme continues in 2011 with top class releases, all available for pre-order from quality retailers now:
Claudia Brucken - ComBined (SALVOCD046)
Claudia's life in pop - the story so far (from 1984 to the present day), in ComBination with Propaganda, Act (with Thomas Leer) and OneTwo (Paul Humphreys) and others. Plus new ComBinations with Andy Bell (Erasure), Paul Rutherford (FGTH) and Martin L. Gore (Depeche Mode). Includes several brand new tracks, including the current single Thank You.
The Art of the 12" (SALVODCD213) (2CD)
From the original house of 12" excess, Trevor Horn and his Robot Orchestra present over 150 minutes of blockbusters, rarities, vanities and mysteries from Frankie Goes To Hollywood, Propaganda, Art of Noise, 808 State and many more.
---